A Day In and Around Merthyr Tydfil 
Merthyr Tydfil, at the head of the Taff Valley and only 35 minutes from Cardiff, is ideally placed to explore Brecon Beacons National Park  but also has some delights of its own. It is a town that still bears the scars of its industrial pas, when it was the top producer of iron and steel in the world, but also has beautiful green spaces and a rich heritage to enjoy.
Start your day with the best coffee in Merthyr at Viazzani's Station Café. One of the few remaining traditional Italian cafés established in the South Wales Valleys after the Second World War. Here you can find a hearty breakfast to eat to set you up for a day of activities.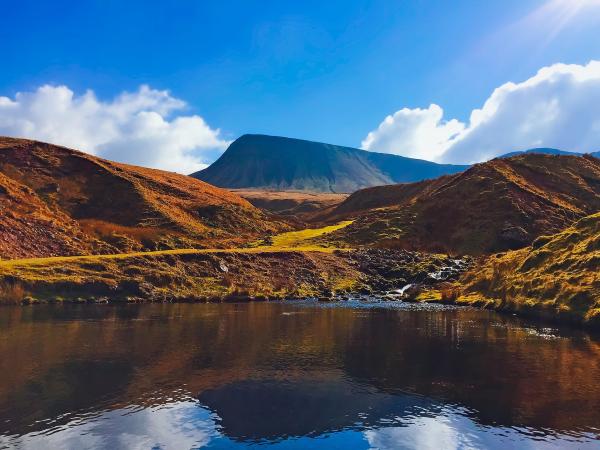 Heading North out of Merthyr up the A470 you will find yourself surrounded by beautiful countryside in Brecon Beacons National Park. Here you can climb Pen-y-Fan, at 886m it is the tallest peak in the Brecon Beacons. From the top you can see far reaching views of Wales. On a cloudless day you can see the Black Mountains, Cambrian Mountains, and the Gower. The easiest route up is from the Pont ar Daf car park. It is affectionately known as the motorway by the locals, and if you see it on a sunny bank holiday you will see why. There are various other routes taking in the other peaks of Corn Du, Cribyn and Fan y Big which have varying levels of difficulty.
For a light lunch head over to the International Welsh Rarebit Centre in Defynnog, here you can sample the traditional Welsh classic (a cheesy sauce on toasted bread) or one of the more unusual rarebits that they prepare. They also serve lovely cakes, specialty teas, seasonal soup, and fresh salads. You can also have a taster of the handmade Llanfaes Dairy ice cream. The flavours are exquisite, my favourite is the lemon meringue.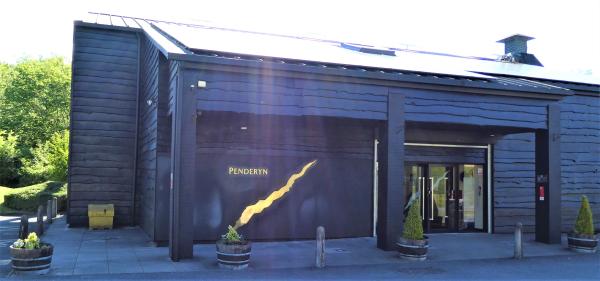 For a more relaxing afternoon, take a tour of the Penderyn Whisky Distillery, just on the edge of the Brecon Beacons. Distilling was a lost art in Wales until the 1990's when Penderyn Whisky was dreamt up by a group of friends aiming to emulate the pureness of Welsh gold in whisky form. The distillery opened on St. David's Day in 2004 and now has a highly regarded worldwide reputation. Enjoy sampling some of the products and then head back down to Merthyr for dinner.
Merthyr has long been a place where people from all over the world congregate to find work and a sense of community, we benefit from this convergence with a variety of international restaurants. A good spot for an international taste is Portugalles on the High Street. A quaint café that also doubles as a bar and grill. Excellent, authentic Portuguese food with a broad selection of traditional dishes served in a simple but friendly atmosphere. Don't forget a pasteis de nata for dessert. If you wander around the town after dinner, you will spot the impressive Red House building which used to be the Town Hall but is now an arts centre and music venue. Also, here in Penderyn Square you can see the four-metre-high iron heart of Merthyr, designed by David Appleyard as a link to Merthyr's ironworking past and as a symbol of love and strength.
The Welsh mountains are truly a delightful place to visit, with stunning scenery and lush valleys. Heading down into a valley's town like Merthyr Tydfil is also worth the visit and whilst it is obviously a working-class town there are some genuine diamonds to be found in amongst the coal.
 Author: Jude Williams